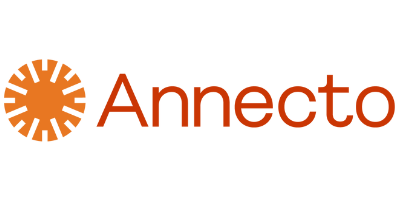 About annecto
annecto is an independent not-for-profit organisation committed to enhancing the quality of life for people with a disability, the significantly disadvantaged, the aged and their families/carers. Through the delivery of culturally appropriate specialist support services, annecto aims to empower people to live independently in the community and is able to offer support on an individual basis.
AVTech were first appointed by annecto in July 2002 to do an independent Audit Report of their existing LAN/WAN infrastructure. The purpose of this Audit was to provide annecto with a complete overview of the effectiveness of their entire network.
Challenges
AVTech used its standard methodologies to conduct this Audit, its findings were then presented to annecto. This Audit report focused on:
Immediate implementations that would minimise risk and improve performance.
Recommend long term strategic changes to annecto's IT environment
The implementation of these recommendations would ensure that annecto would have a consistent and scalable environment for today and its future business growth.

LAN/WAN
AVTech was able to justify, recommend and implement the replacement of the existing ISDN WAN infrastructure with a VPN over xDSL. This implementation was a major mile stone for annecto as it resolved the issues that it previously had with the way its head office, branch offices and mobile houses were able to communicate with each other. annecto have commented on how pleased they are with the change as it not only provided them with an optimised technology solution to their business problem but also saved them time, money and better utilized their budget.

Security
AVTech developed and implemented policies and procedures that were specific to annecto and the level of security that they required. These new policies and procedures together with the Access Management System implemented has meant that the various security breaches that were consistently compromising the operating environment have now been minimised. The implementation of Content Filtering has allowed annecto to monitor and control what content is entering or leaving their organization which has lead to better network performance and higher productivity of staff.

Enterprise System
A Directory Service was implemented to compliment the policies and procedures that AVTech implemented on the annecto environment. AVTech's Systems Integration skills ensured that all the major applications such as email, financials, data and Intranet would integrate on the network and result in servicing the users more efficiently.

Storage & Disaster Recovery
AVTech was able to centralise a number of different back up devises to provide a singular back up solution. This singular back up solution has simplified administration and maximised the availability of annecto's mission critical applications during disaster recovery.

Managed Services
annecto has outsourced the on-going management of their entire network to AVTech, this includes regular proactive support and reactive support. This was achieved through AVTech proving that they were able to maintain a high level of support and response, and at the same time reduce the need for annecto to sustain their own full time IT resource. annecto also have the confidence in AVTech's Corporate Help Desk and have outsourced their Level 1 and above requirements to AVTech.

Customer Training
annecto's undertook customised training based on applications implemented to ensure that all users are able to maximise the benefit of the IT investment made.

​ When you work with AVTech, you'll get more than just access to the world's leading technology. We'll help you grow your business and compete to win deals that might have otherwise been out of scope for your business. You'll be working dealing with the industry's most highly-certified team who are all based right here in Australia.
Get started with us today!