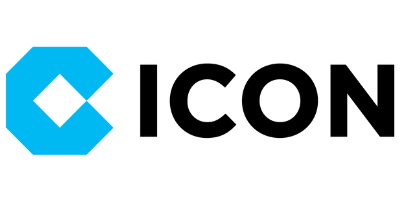 About ICON
ICON is a privately owned construction company with a reputation for excellence, integrity and trust, with its Australian operations dating back to 1861. As one of the larger construction enterprises in Victoria, Australia the company offers a broad range of skills and expertise in the provision of Design Management, Construction Management and Project Management.

Challenges
Dependant on a very old NT local environment.
Lack of email capabilities; no collaboration, backup or remote access.
Only partial backups being completed.
Insuffecient communication from remote sites leading to a great deal of manual input at main site.
Microsoft Exchange
Using Micrososft Exchange AVTech designed and developed a solution that provided Cockram significantly more features than their old email system, including full group collaboration, feature rich access from email clients and the web as well access to the system via mobile devices.

Email Archiving
AVTech designed and implemented an email archiving and compliance solution based on Symantec's Enterprise Vault. This provided policy driven archiving designed to ensure that Cockram always meets it compliance requirements in regards to email. It reduced storage and support costs with the "vault" stored on high capacity low cost disk. In addition to providing the level of compliance required, the solution also includes a fully searchable index to ensure locating email content is efficient and user friendly.

Virtualisation
AVTech delivered a hardware virtualisation solution based on a platform of VMware's Virtual Infrastructure. This solution enabled a quick and easy way to deploy additional servers with minimum additional hardware purchases, as well as more efficient use of existing hardware. It also provides a highly available systems infrastructure through the flexibility of virtual machines.
Storage & Disaster Recovery
AVTech was able to centralise a number of different back up devises to provide a singular back up solution. This singular back up solution has simplified administration and maximised the availability of annecto's mission critical applications during disaster recovery.

Backup Solution
AVTech deployed a single back up solution that has simplified administration and maximised the availability of Cockram mission critical applications during disaster recovery.

WAN/LAN
With AVTech being at the forefront of broadband technology they were able to implement a worldwide VPN that was deployed throughout Australia, America, and China. This was a full convergent network covering sites both large and small. To further improve performance and reduce cost the network has been upgraded to the latest MPLS and WAN optimisation technology. In conjunction with AVTech also implemented terminal services to provide satellite sites with quick and secure access to the corporate ERP systems.

Managed Services
On Cockram's request AVTech also supplies Managed Services to provide ongoing support and guidance for the entire network. ​​​

​ When you work with AVTech, you'll get more than just access to the world's leading technology. We'll help you grow your business and compete to win deals that might have otherwise been out of scope for your business. You'll be working dealing with the industry's most highly-certified team who are all based right here in Australia.
Get started with us today!