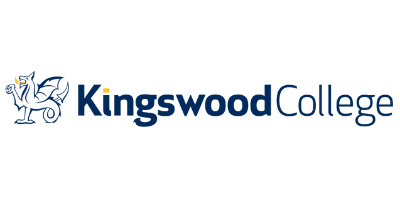 About Kingswood College
Kingswood College is a coeducational K-12 college operating under the auspices of the Uniting Church in Australia. Founded in 1890, it has built a reputation over the years for providing genuine support for the unique needs of the individual so they discover and value who they truly are.

Challenges
IT infrastructure bottlenecking as additional computers added to network.
Fragmented wireless network administration.
Incompatibility between existing infrastructure and new equipment.
Consequences
Difficulty fully integrating latest technologies into teaching methods.
Bottleneck impacting network performance.
Time consuming network maintenance procedures.
Insufficient control over allocation of network resources.
Substantial technological barriers interfering with infrastructure upgrade.
AVTech Solutions
Working closely with Kingswood College and key technology partners AVTech conducted a comprehensive network audit and created solutions tailored specifically to the challenges identified, including:

Core Infrastructure Upgrade
Leveraging technical expertise and technology alliances AVTech was able to overcome the infrastructure bottleneck with a new suite of Cisco switches. This solution greatly improved network accessability, as well as providing redundancy and failover capabilities. AVTech has also paved the way for future infrastructure upgrades and revisions ensuring Kingswood College's network will be able to organically respond to their changing needs.

Centralised WLAN Management
AVTech was able to consolodate the management and maintenance of 30+ wireless access points into a single control point by implementing the latest Cisco wireless controllers. This solution simplified network deployment, operation, and management while providing a scaleable architecture that enhanced the level of control, performance, and responsiveness of Kingswood College's wireless network.

Benefits
Substantially reduced the time and cost of managing wireless infrastructure.
Enhanced ability to deliver core educational services.
Facilitated seamless integration of latest technologies with teaching methods.
Enabled incremental infrastructure revisions and upgrades.
Increased network effeciency through prioritisation of bandwidth usage.
AVTech did a great job. They planned our upgrade carefully, their engineers were very experienced and thorough, and as a result a major upgrade was achieved with very little disruption. I would be happy to recommend AVTech to anyone requiring IT Support.

​
Steven Wiggs • Computer System Manager, Kingswood College
​ When you work with AVTech, you'll get more than just access to the world's leading technology. We'll help you grow your business and compete to win deals that might have otherwise been out of scope for your business. You'll be working dealing with the industry's most highly-certified team who are all based right here in Australia.
Get started with us today!