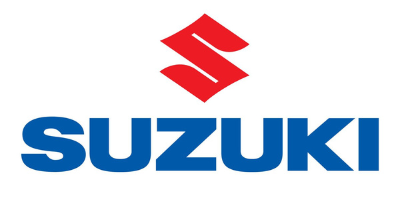 About Suzuki
Suzuki Australia Pty Ltd is one of the world's most successful automotive brands worldwide. The Suzuki brand symbolises a long history of outstanding quality and value for its large customer base throughout the world.

Challenges
Disaster recovery strategy limited by physical infrastructure.
Current server environment approaching end of lease.
Server environment containing large number of physical servers.
Insufficient scalability in current network and storage systems.
AVTech Solutions
Working closely with Suzuki and key technology partners AVTech conducted a comprehensive network audit and created solutions tailored specifically to the challenges identified, including:

Managed Services
AVTech worked closely with Suzuki's IT team in order to provide a compehensive solution tailored to their organisations specific needs. In addition to implementation and support, AVTech also provided training and project management services, ensuring a smooth project from start to finish.

Server Virtualisation
Leveraging technical expertise and technology alliances, AVTech was able to drastically improve the effeciency of Suzuki's network and storage environment by implemenating a VMware server virtualisation solution. This solution enabled Suzuki to simplify network management by reducing depedence on physical servers while providing a single point of management throught the vSphere management system.

SAN Storage Deployment
AVTech implemented an IBM SAN system in order to provide a scalable storage solution that delivered high availability and redundant backup capabilities. The flexibility delivered by this solution allows for cost effectice infrastructure development ensuring Suzuji Australia will be able to overcome future ICT challenges.

Benefits
Delivered more effective disaster recovery, data replication and redundancy.
Simplified management of server environment.
Improved storage flexibility and scalability.
Provided server testing and cloning capabilities.
Green solution
The virtualisation project has been a big step forward for Suzuki Australia, providing our server infrastructure with future scalability and flexibility. It opens avenues to potential seamless recovery possibilities whilst reducing our infrastructures footprint. Our support partner AVT has been very professional and assited Suzuki Australia throughout the project from planning, implementation and documentation.
Alan Bonnici • Network Manager, Suzuki Australia Pty Ltd
​ When you work with AVTech, you'll get more than just access to the world's leading technology. We'll help you grow your business and compete to win deals that might have otherwise been out of scope for your business. You'll be working dealing with the industry's most highly-certified team who are all based right here in Australia.
Get started with us today!